Welcome to BrickIt.dk!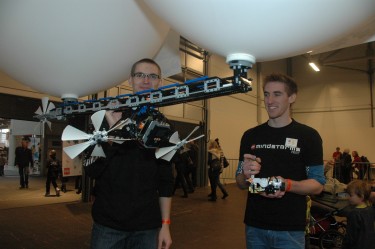 This website is created with the purpose of showing our LEGO® MINDSTORMS® projects. Each project will be explained in detail with textual descriptions, pictures and videos. We will also try to publish building instructions for most of the creations, as well as making the source code available.
We hope you will enjoy the contents!
Kenneth & Lasse - BrickIt.dk
LEGO® is a registered trademark of the LEGO® Group of companies which does not sponsor, authorize or endorse this site.