First 3 EV3 bonus models revealed!
Written by: Kenneth R. Madsen, at 01:26, on 17/5 - 2013
The first part of the remaining 12 models from the LEGO MINDSTORMS EV3 set has been revealed today. The announcement came ahead of the Maker Faire Bay Area event in the US, where the first 3 bonus models, developed by members of the MINDSTORMS Community will be unveiled.
The first 3 bonus models are: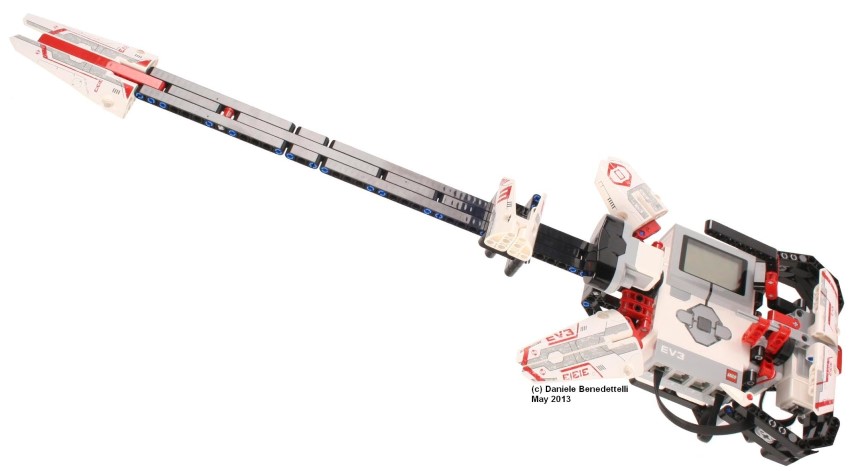 A fancy-looking, noisy(!) electric guitar made by Daniele Benedettelli from Italy, who is also known for his portrayer robots and other awesome projects.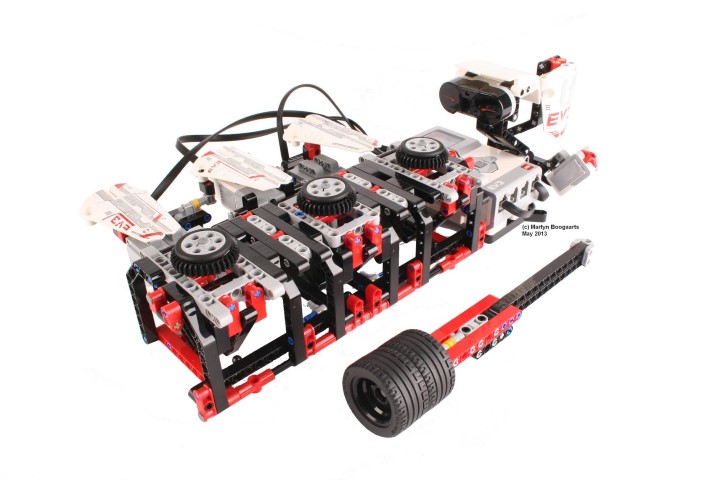 An arcade-game that tests your reaction skills and is made by Martyn Boogaarts from the Netherlands, who is normally known for building BIG(!) with his two fellow dutchmen!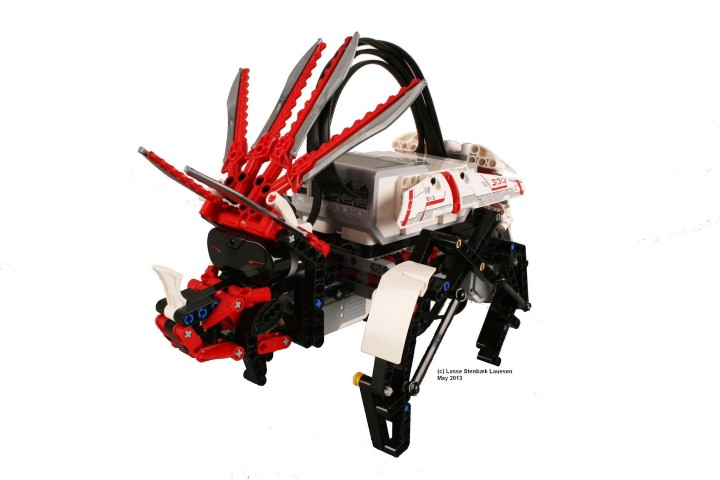 The last bonus model being revealed now is a dinosaur, that can walk around and that you can scare by putting your hand in front of it. This model is built by Lasse (who as you know are a part of Brickit.dk)!
Lasse will be demonstrating the 3 bonus models at the Maker Faire, and he has actually been interviewed by CNET.com and demonstrated the first 3 bonus models:
CNET.com demonstration of the first 3 EV3 bonus models
CNET.com's video of Lasse demonstrating the first 3 EV3 bonus models.
I don't know with you guys, but I was a bit disappointed that he didn't mentioned Brickit.dk at some point!
We would also like to apologise for being so silent since the last post, but we have been busy with all the EV3 stuff going on, as you might can imagine.
Team BrickIt.dk